About Us
Rosalie Hamilton
Expert Witness Marketing Consultant
The leading authority on expert witness marketing and founder of Expert Communications, Rosalie provides customized marketing plans and consulting and coaching to individual experts and firms. Her Happy Clients (many of whom have made boatloads of money) are her credentials.
More than twenty years of marketing, management, sales, training and publishing, the last period of employment as Director of Expert Witness Marketing for Texas Lawyer (newspaper) and Coordinator of the National Law Journal (now American Lawyer) Expert Witness Directories, provided the background for her book, The Expert Witness Marketing Book, the seminal publication in the field.
Rosalie is a prolific writer, contributing to expert witness directories, newsletters and newspapers, and professional journals. She is a popular speaker at conferences for such organizations as the American Society of Appraisers, NACVA, the Forensic Accounting Conference at Florida Atlantic University, SEAK, American Board of Vocational Experts, Appraisal Institute, Acoustical Society of America, Equipment Appraisers Association, and Forensic Expert Witness Association.
She´s direct, she´s funny, she´s very "Texas", and she´s really blonde (but not dumb). Her hobby is personal writing—essays and commentary, Muse-ings (calling herself a less curmudgeonly Andy Rooney, she sends her periodic observations to friends), poems, and eulogies.
Meredith Forniglia
Vice President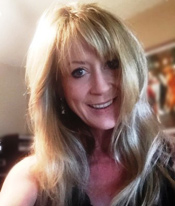 In 2003, Meredith Forniglia joined Expert Communications to direct business operations and market. Rosalie as a consultant and speaker.
A cum laude graduate of the University of Texas at Dallas with a B.A. in Government and Politics, Meredith's previous positions include Database Administrator for a services company, where she designed and maintained an automated scheduling and record keeping system, inventory tracking system and customer contact database; and Director of Marketing and Customer Service for an ad specialty company in Dallas. Along the way, she has acquired extensive continuing education, including sales and marketing training during her tenure at Xerox.
She served as Editor of The Expert Witness Marketing Book and is the Managing Editor of "Expert News — The Practice Building Newsletter for Expert Consultants" published by Expert Communications. Meredith also takes care of all computer gremlins, email glitches and other assorted technical difficulties.
She is an artist.(You can see her work here).
Meredith keeps experts current with the latest best practices of expert consultants and up-to-date coverage of issues and trends that may affect them. To visit the Expert Witness Marketing Blog click here.